Arabian Lines | Current Issue | Help | Contact Us | Archive | Advertising Rates | Order a CD
All Magazine CDs cost £3.50 each inc P & P (UK only)
(Please enquire for overseas postage rates)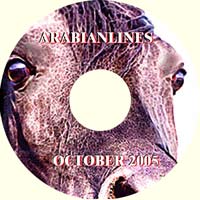 Just complete the order form below to buy online
Please note there are no subscription charges for the magazine.
The CD is a hard copy of the magazine for offline viewing.

Should you require any CD combination then please contact us.
Arabian Lines | Current Issue | Help | Contact Us | Archive | Advertising Rates | Order a CD
© Arabian Lines 2007. All Rights Reserved.
No reproduction of any part of this web site or magazine is permitted without express permission.