All Photos Sue Bundy
Topic author: SueB
Subject: Devon County C Show 21st May
Posted on: 21 May 2009 3:24:25 PM
If any of these are wrong please correct me!

Barren mares 8 entries.

1st and Reserve Female Champion.
Escalanta. Grandoor x Estancja. Owner Miss P Lindsay.
2nd. Shangrilla. Kais x Shambala. Owner P Wainwright.
3rd Mimi. Monitor x Muzetta. Owner Mr Mrs Howell. (this may be incorrect)

Yearling fillies 6 entries

1st and Female Champion.
La Vie Est Belle. SA Moving Star x La Belle. Owner Miss Pollard.
2nd. Afveon. LVA Maximus x Kubianca. Owned Miles Buckley.
3rd. Haleeka. AV Montoya x Hazira. Owned Mr Mrs Alderson.

2 yr old Fillies 2 entries.

1st. Summers Place Twilight Mist. Mykah x Summers Place Sunset. Owned MrMrs Stafford-Charles.

3 yr old fillies I missed sorry.

Open Geldings. 7 entries.

1st Eternal Spirit. Ernal x Lady of shallot. Owned Miss Tyne.
2nd. Icarus. Golden Cavalier x Amira Magic. Owned Mrs Batten.
3rd. Kyte. Kulak x Nadia Moon. Owned Miss A Palmer.

Stallions 4 entries

1st and Male Champion.
Edeon. Eldon x Emigrantka. owned Miss P Lindsay.
2nd. AC Tiberius. HS Malak x Tahani. Owned Mrs K Oliver.

Yearling colts. 9 entries

1st and Reserve Male Champion.
Somoya. AV Montoya x MC Salilah. Owned Miss M Atherton.
2nd. Le-Go H Tobago x Shangrilla. Owned Mr P Wainwright.
3rd.
Some random pics from the show.

Mr Pete Wainwrights Shangrilla.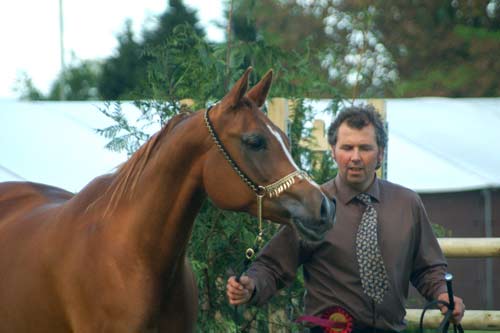 Mr&Mrs Stafford-Charles Summers Place Twilight Mist (I hope!)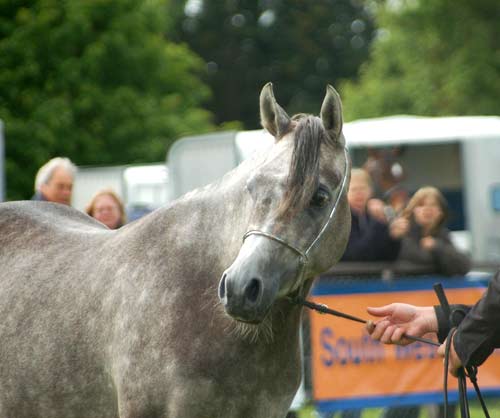 Mr&Mrs Aldersons Haleeka.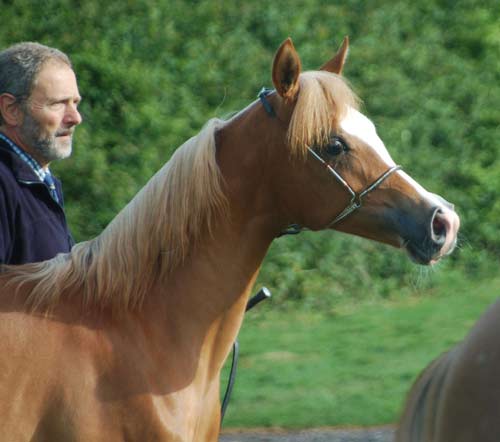 Mr&Mrs Bonds HS Viva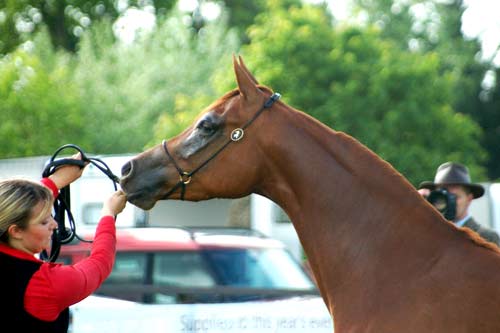 Melissa Athertons Somoya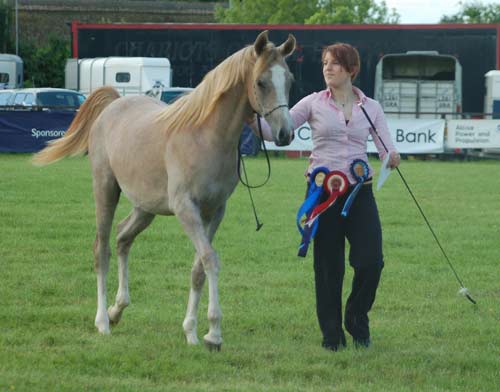 I couldn't resist adding this very happy pic!

Melissa with Somoya.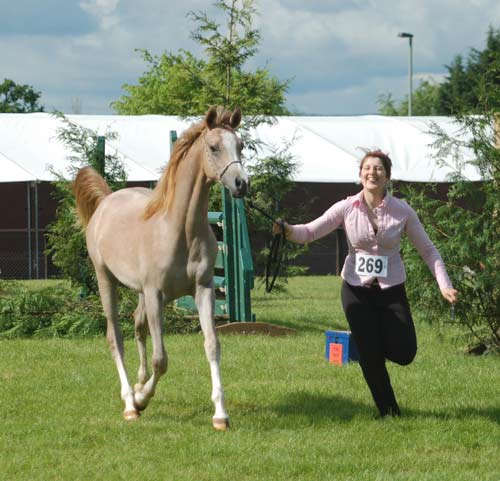 ---
© 2001 - 2009 www.arabianlines.com