TOP HAT STALLION PARADE.
Newhall Equestrian Centre,Exeter. 8th February 2004

By Jane Holloway

All Photos Lisa Jennings
On Saturday 6th march,Claire Fowler hosted an all - breeds stallion parade at Newhall Equestrian Centre, Exeter.Luckily the day proved to be dry if a little cold.This report is just my personal thoughts on what turned out to be a most enjoyable day.
CHRANLEIGH TOMAHAWK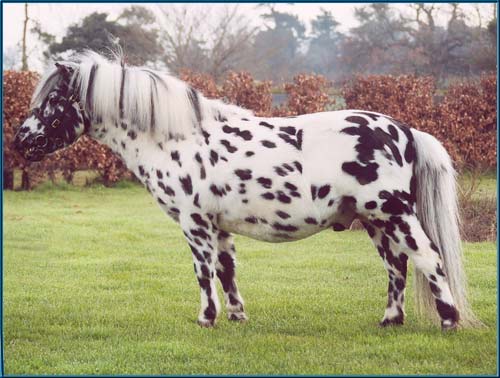 Photo Lisa Jennings

Owned By Marlene Pollard.

First to appear was the well marked spotted pony Cranleigh Tomahawk followed by the tiny miniature horse Cranleigh Thor, a big winner last year for owner/breeder Marlyn Pollard. Despite his size (29ins) he showed how well these ponies can move.
CHRANLEIGH THOR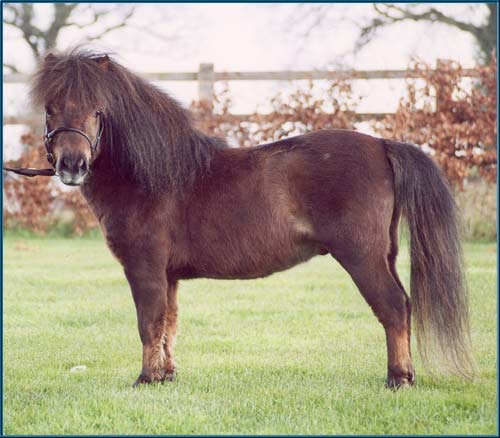 Photo Lisa Jennings

Owned By Marlene Pollard.

Next we saw Access Travel (TB) another free moving horse who carried his 18 yrs lightly. Rendene Romany Fiddler represented the riding ponies, he is the sire of many show winners and again,looked very well for early march.Unfotunately the Anglo-Arab Cranleigh Elite was unable to be forward due to getting cast in his box the previous night, a shame as he is another big winner in the show ring.
CHI LIN TIENSHAN
Lyndham Tarac x lazuli Of Chi Lin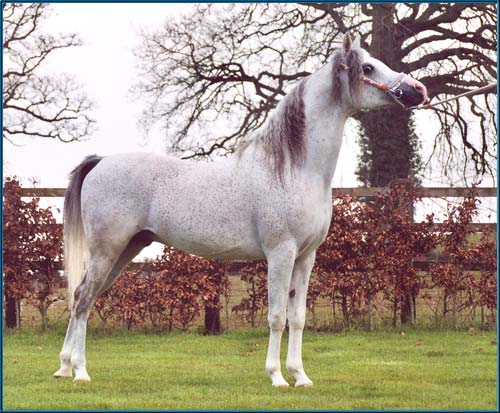 Photo Lisa Jennings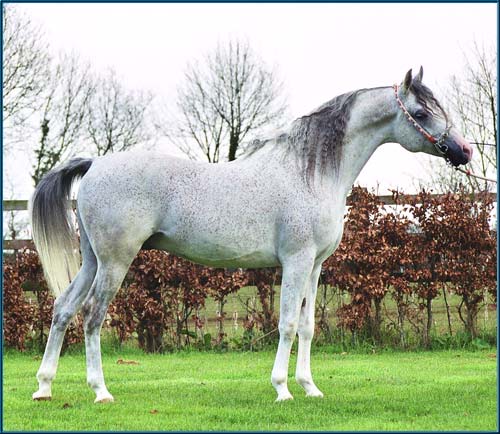 Owned By Claire Fowler.

During the lunch break we were treated to a parade of some of Claires youngstock, Destinys Diamond who did very well last year and looks sure to continue her winning ways this coming season. Then there was a rather nice colt foal out of a pure crabbet mare ( herself a twin ) he will be one for the future. Both of these are homebred by Chi Lin Tien Shan, who was also present. He has done well with Claire under saddle and is now proving himself as a sire.
VODOFON KOSSACK
Balaton x Verba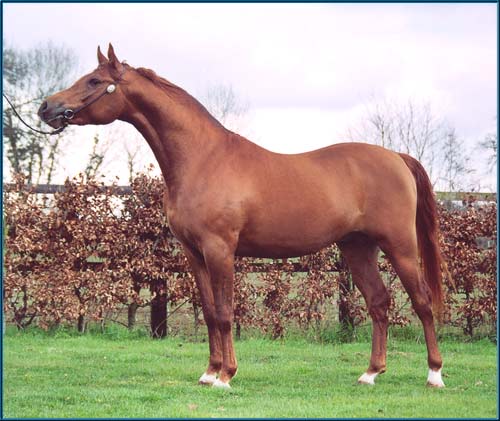 Photo Lisa Jennings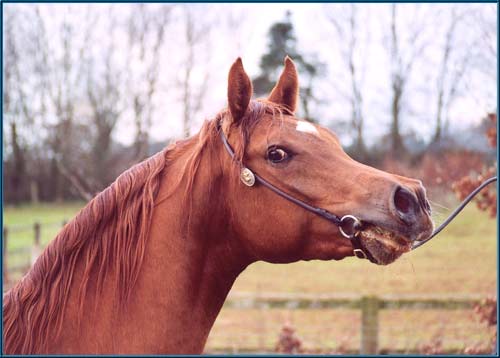 Photo Lisa Jennings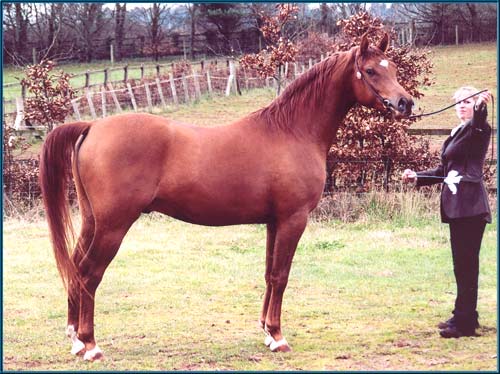 Leased By Marlene Pollard
Next in was a Lusitano, a very handsome horse who was shown under saddle and in hand. Vodofon Kossack then made his british debut,a straight russian colt of impresive breeding and possesing the most wonderfull temperment. He moved well and is another to watch out for this season.
R.V. HEIR APPARENT
Oryons Prince x Crowns Tiara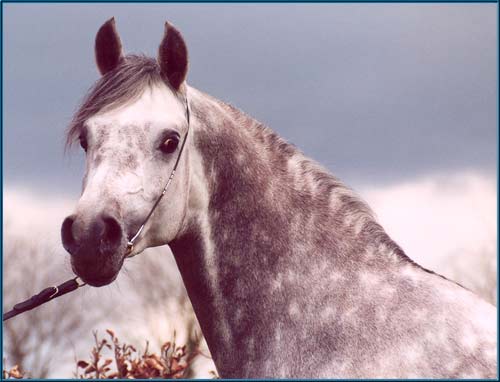 Photos Lisa Jennings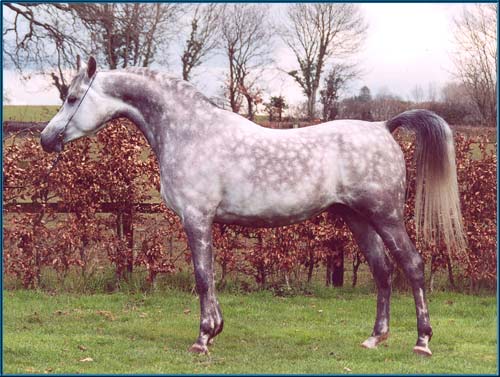 Owned By Claire Fowler
SAROUKH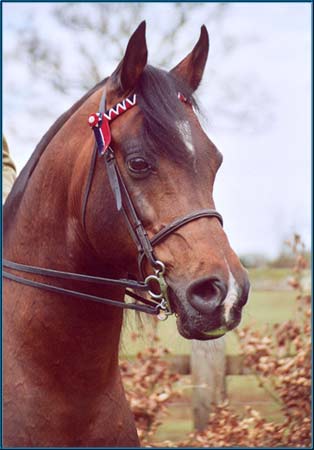 Photos Lisa Jennings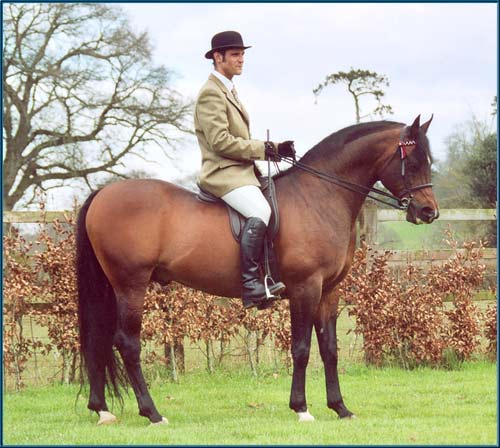 Owned By Mr & Mrs Wainwright & Ridden By Mark Hope
TYLANDS BACCHUS
Blue Lucius x Silver Supreme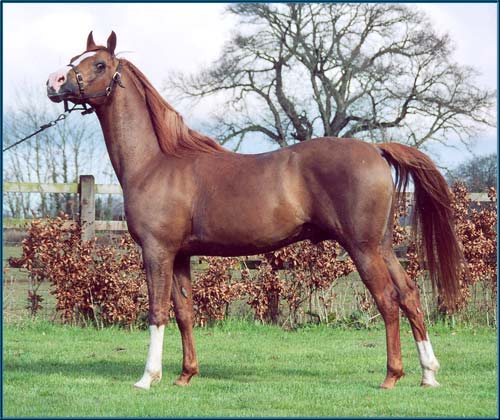 Photos Lisa Jennings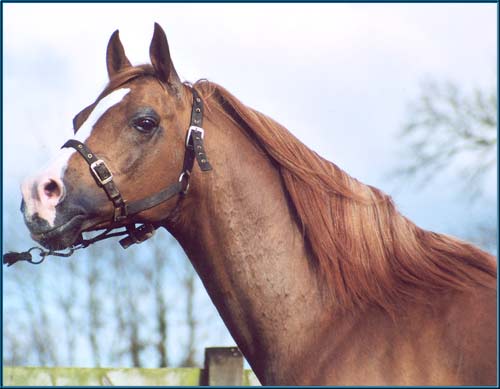 Owned By Mr & Mrs Parker & Leased By Mark Hope
Rv Heir Apparent looked well and is to be brought out under saddle this year. Saroukk was also shown under saddle, he is a big winner already and will surely add to this. Tylands Bachus also came in under saddle, it is nice to see that arabs can and do make excellant riding horses.This will serve to improve the somewhat jaded image of the arab in general . .Pffocus is another extreemly typey stallion and it will be nice to see what he can produce for Claire. Vespucci was the last arab we saw,this is another attractive horse with super breeding.
ACCESS TRAVEL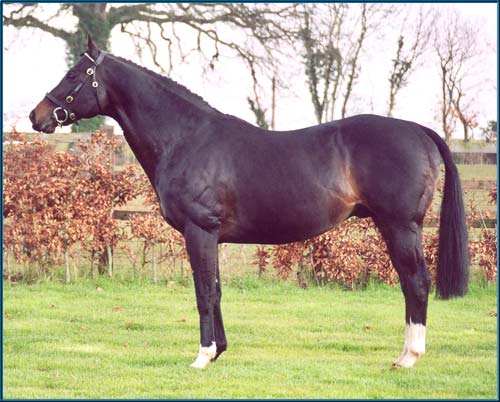 REDINE ROMANY FIDDLER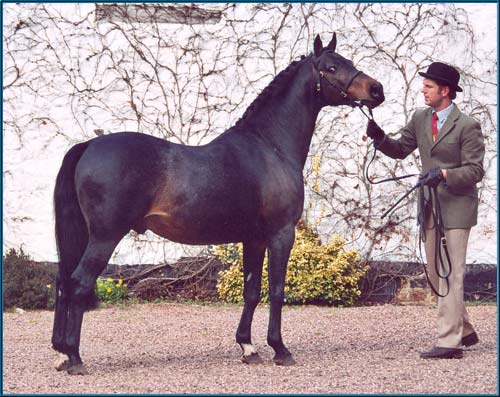 Photo Lisa Jennings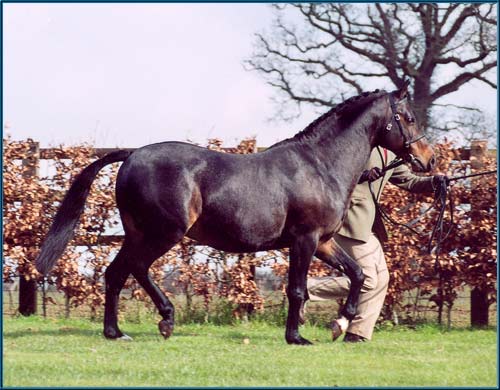 Owned By Mr & Mrs Parker & Leased By Mark Hope
All together it was a very enjoyable day seeing what is available to us mare owners.We have a superb collection of stallions available in the South West to anyone wanting to breed a foal.

Finally a big thank you to Claire and Viv for their enthusiasm and efforts to organise this parade, we need more like them!!

Jane