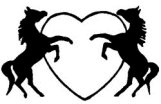 28TH APRIL 2002
PHOTO REPORT
BY PETER AND MARILYN SWEET


MUZONOMY
(Golden Samurai/Muzehraa) 5 yrs gelding.
Owned and bred by The Hon M A Wragg, ridden by Justine Crawford
Open ridden Champion.
---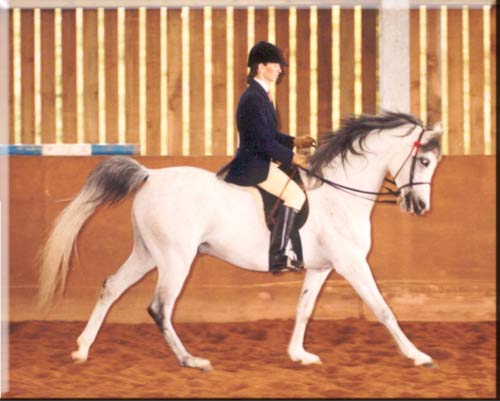 IBN CHARISMMA
(WSA Charismma (US)/Kaminah)
bred by Mrs W Carr, owned by Mrs S Madgewick, ridden by Joanne Woodward.
Novice Champion.
---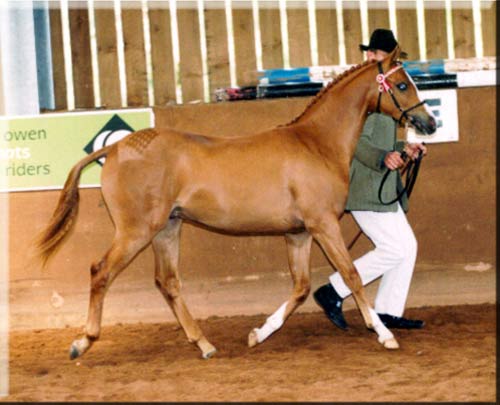 DEANHILLS GOLDEN HEIGHTS
PBA yearling colt (Sandbourne Royal Ensign/Rosslyn Sweet Fun)
Owned by Miss C Galbraith, bred by Mr R Cockram
AA/PBA Male Champion and Reserve Overall Champion.
---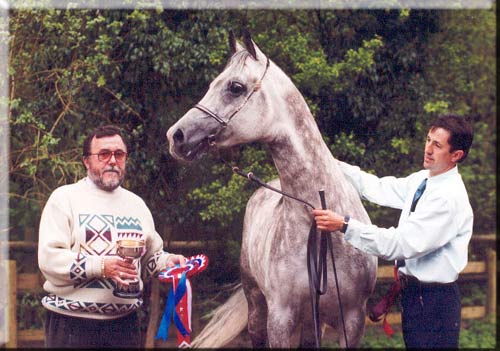 PHYCHE SUN (US)
(Padrons Psyche/SA Solitare) stallion 9 yrs.
With owner Mr V Matthews and handler Mark Gamlin.
Senior male champion and overall Champion.
---
Photographs by Sweet
www.sweetphotography.com